This Founders Day, February 23rd 2014, saw two of Inverurie's leaders gain their highest award to date – the wood badge. Lesley Berry – Inverurie's Group Scout Leader and Louise Nicol – Beaver Scout Leader, were presented their awards, along with the Gillwell necker and wood beads by the Gordon District Scout Commissioner Keith Millar.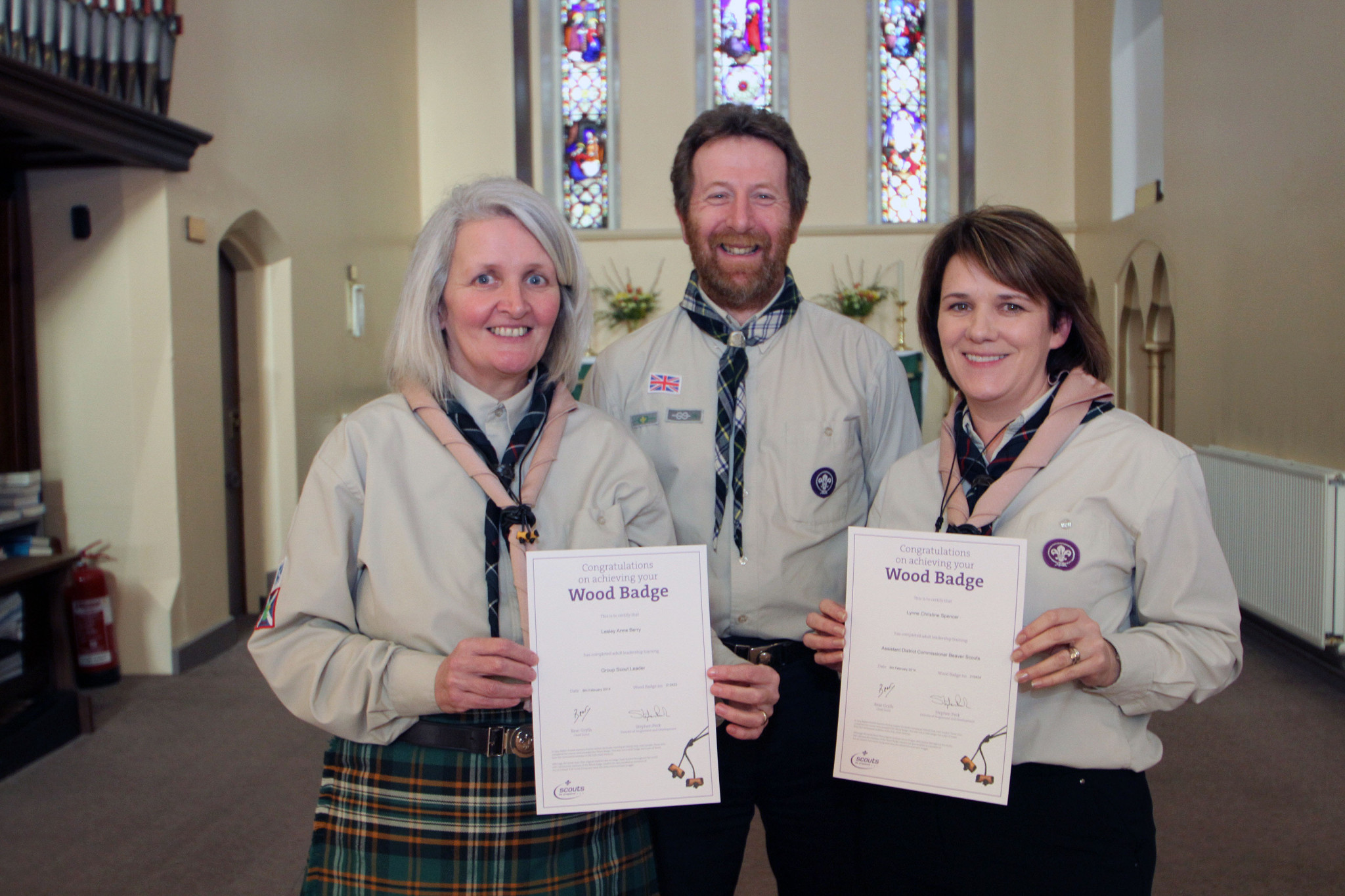 This award is given to leaders whom have completed the comprehensive training programme set down for all Scout Leaders.
On behalf of all the Beavers, Cubs, Scouts and Leaders at Inverurie a HUGE congratulations to Lesley and Louise on their achievements, they are very well deserved!
The Inverurie Scout Group has over 120 young people as members but we are currently experiencing a severe shortage of adult leaders, willing and able, to join the Scouting family, undertake the training and deliver an exciting and balanced programme of activities to all our young members aged 6 – 14 years.
This training is world class and is recognised by the Open College Network (OCN), The Institute of Leadership and Management (ILM) and The Institute of Training and Occupational Learning (ITOL).
We would ask therefore, if you have been, or are interested in becoming, a part of the Scouting family by taking on a role as an adult volunteer then please come forward and help us continue to give these 120 children the time of their young lives by being a part of the 26 million worldwide fraternity of Scouts.