The Inverurie Scout Group was out in force this weekend to celebrate Founders Day, 22nd February, which is the birthday Scouts Founders Robert Baden-Powell and his wife (and Girl Guides Founder) Olave shared. It was a time for Scouts to take time to reflect on why they are part of the Scout organisation and to share their enthusiasm for Scouting with the wider community.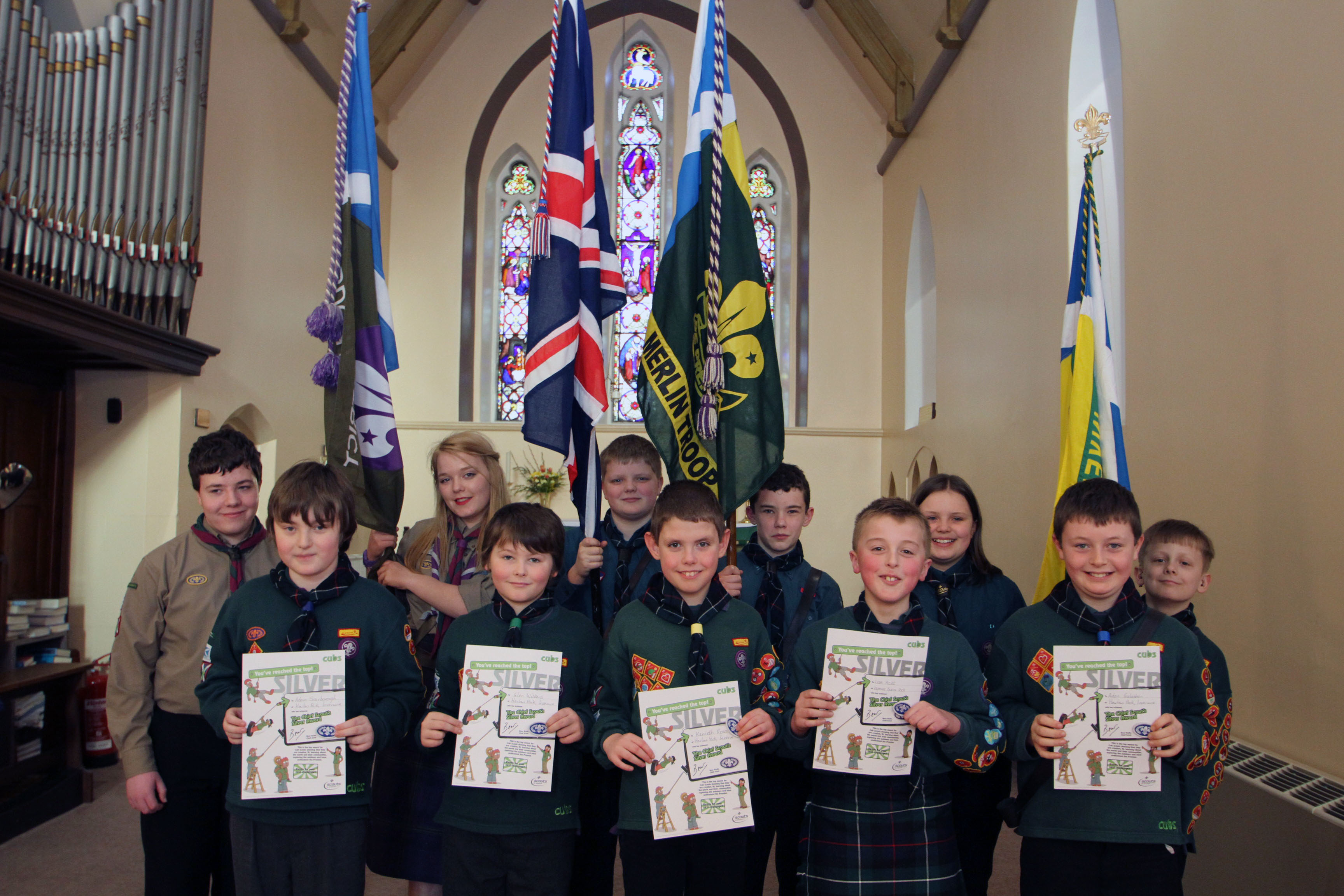 This year the ceremony took place at St Mary's Episcopial Church on Sunday 23rd February and was officiated by Rev Canon John Walker and Henna Cundill.
The interactive ceremony was attended by 100 young people, 15+ adult volunteers, District Commisioner, Keith Miller and parents of young people being invested or awarded badges.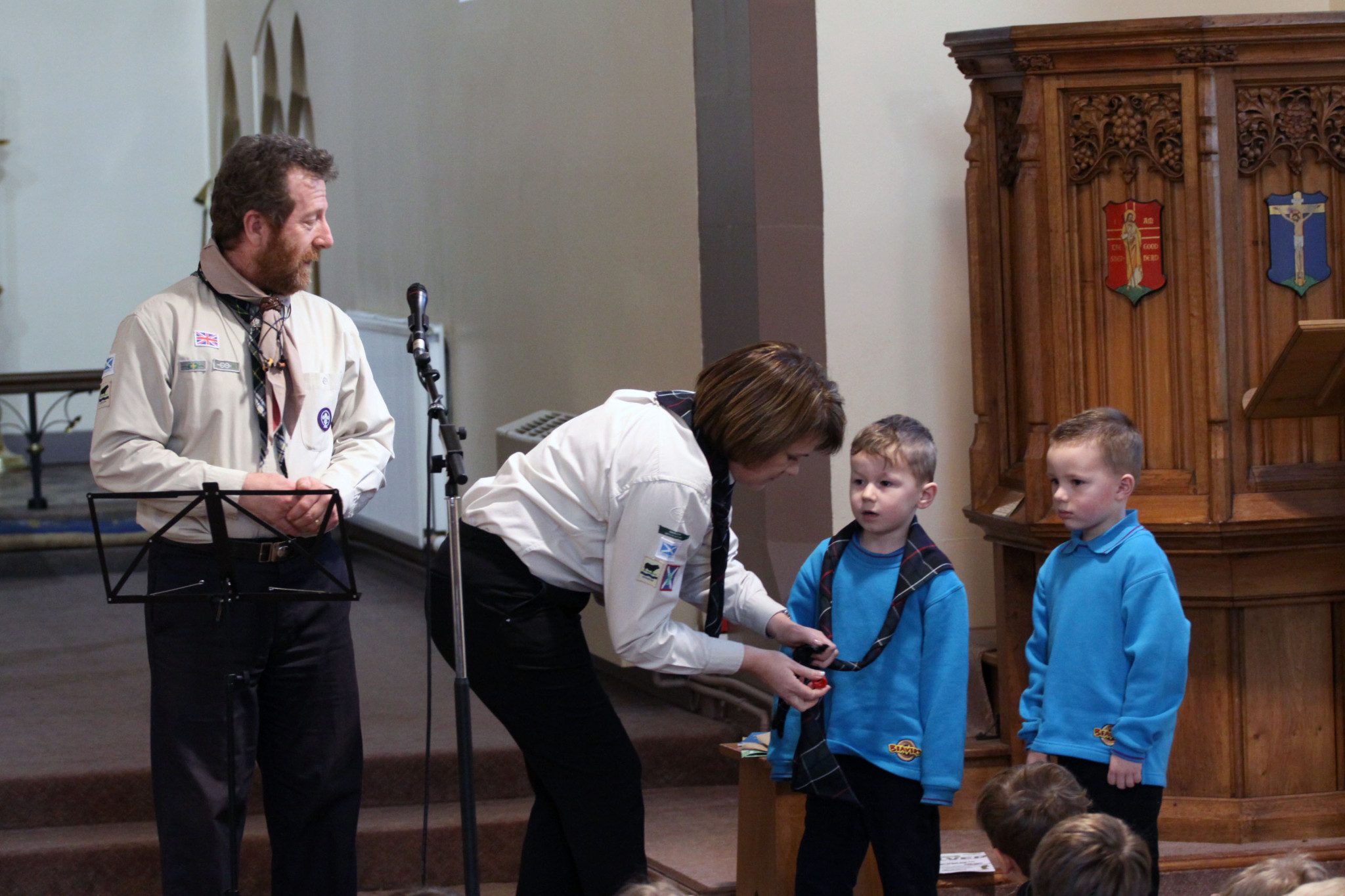 The ceremony included: new members making their Promise and being invested into the Scouts; members receiving their Chief Scout awards; Leaders obtaining their wood beads following completion of the comprehensive training programme set down for all Scout Leaders; and finally but not least our recently purchased Scout flag was blessed by Rev Walker.
We saw a re-enactment of a Parable; a full history of Scouting as seen through the eyes of the Beaver Section, Cub Section, Scout Section and Explorer Section; a reflection on the significance and the role of the various flags used by Scouts presented by a member of the Gordon District Network as well as prayers and songs – every Scouter loves a song!
The service also saw some of our leaders get awards too! Find out more about leadership achievement in our next post.