Last year we revived the annual Inverurie Merlin Troop Bowline Champion competition. This is a great traditional competition which was started in 1988 – which was long before most of the Scout leaders were born!
Last year the competition was won by Ben Sharp – who was fairly new to the troop at the time!
This year it was won by Katy – huge congratulations to her!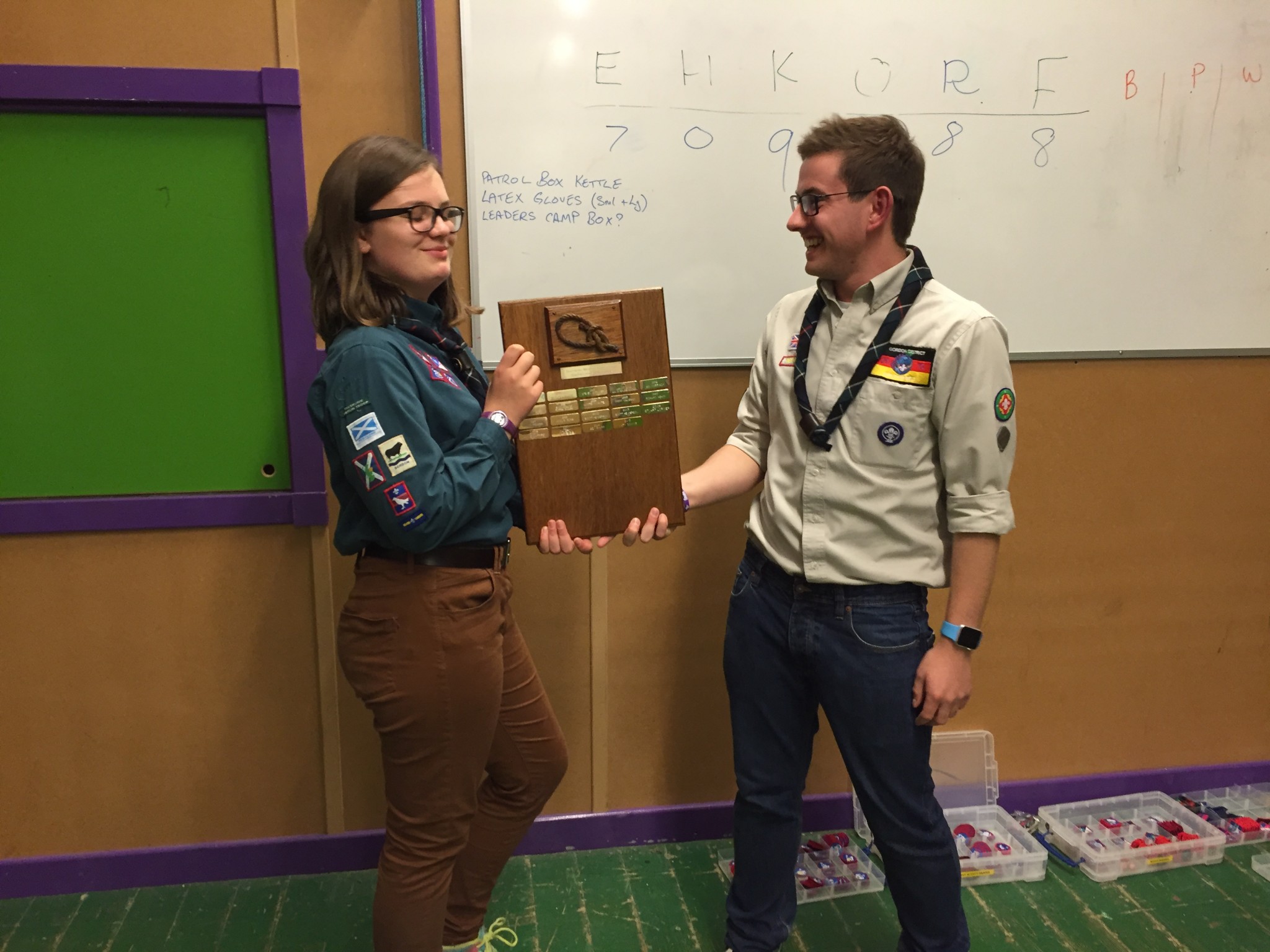 Inverurie Merlin Scout Troop Bowline Race Champions
2015 – Katy Downie
2014 – Ben Sharp
2011 – Cameron MacKenzie
2005 – Janine Jaffrey
2004 – Stuart Lorimer
2003 – Scott Henderson
2002 – Scott Henderson
1998 – Angus Ross
1997 – David Fraser
1996 – Richard Heh
1995 – Vicki Vaughan
1994 – Andrew Whyte
1993 – Ewan Collins (Forres Eagles)
1992 – Mark Gardener
1992 – Ian Morrison
1991 – Christy Burr (2nd Inverurie Guides)
1990 – Steven Gardiner
1989 – Charlie Barrow
1988 – Ross Greig